This is a joint community project by NorthEast CDC, PCF (Paya Lebar) and Tung Ling Student Care. Our programme seeks to create and provide a homely, safe and caring environment in which every school going child aged 7 to 14 can develop into a well-rounded person.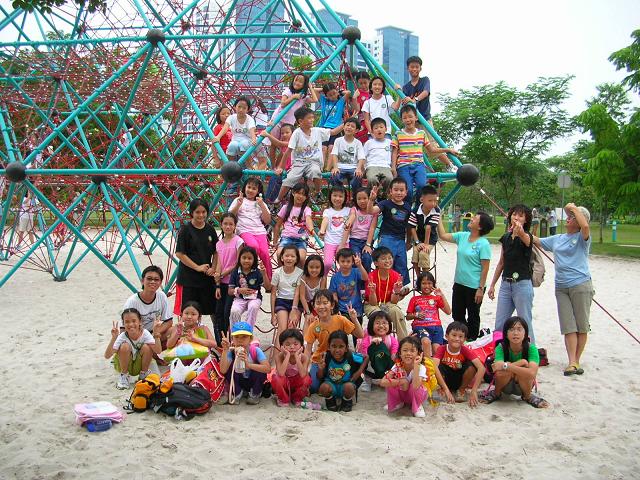 Our objectives are :
to provide a conducive environment for rich learning opportunities that would enhance the child's intellectual, emotional ane sociable development.
to give extra-parental support that would strengthen the parent-child relationship in the home.
Besides supervised study time, we offer a variety of stimulating and fun-fill activities for children such as :
Story telling
Creative writing
Art & Craft
Drama / play reading
Indoor / Outdoor games
House-keeping training
"Character First" moral education programme - It is an essential aspect of a child's development training that inculcates moral and civic values as well as imbues good behavioural traits like co-operation, sharing, caring and responsibility for self and for others.
Special Programmes - Special life skill training programmes are planned during the school holidays. These include computer classes, cooking lessons, educational excursions, children's camp and community involvement activities.
Operating Hours:
Mondays to Fridays - 7.00 am to 7.00 pm
Saturdays - 8.00 am to 1.00 pm

Please feel free to call us at 6382-2276 for more information about us and our Centre.